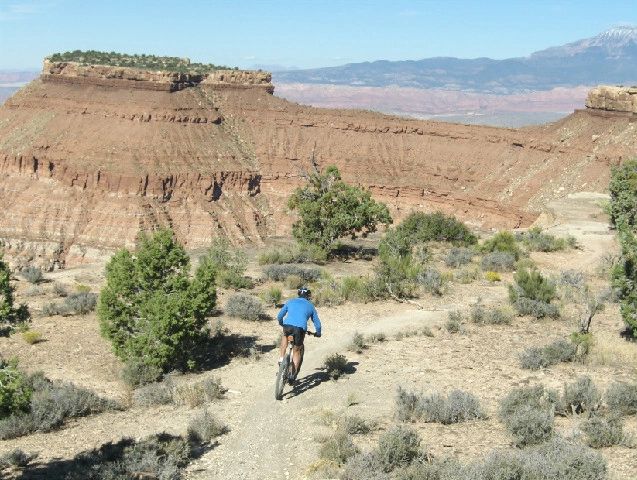 Gooseberry Mesa. Another World Class Mtn Biking area brought to you by Utah. A great ride along the rim of a mesa interspaced with follow the painted dots thru slick rock patches in Fred Flinstone land. If you are going to do one ride in the entire area, this is the one. The classic route, described here, takes you along the south rim trail to the "Point"(lookout), along the north rim and back to your car.The mesa provides some other riding opportunities including, the Windmill Trail, Secret Trail, and Gander Trail (latter 2 trail not on maps)
List of Other Awesome Rides


Ride Type:
Single Track/Double Track Loop on slick rock with some dirt/sand sections
Distance: Elevation Gain/Loss:
761/735 ft. lots of rolly polly
Time:
2.5-5 hrs depending on how often you stop for photo opportunities and to soak in the beautiful landscape
Season:
Spring/Fall to avoid heat. Can be done in summer but get an early start as in 6am
Technical Difficulty:
Intermediate-Advanced. Plenty of challenging sections but nothing to scare away an adventurous intermediate rider.
Recommended Map:
St.George/Springdell Utah by Adventure Maps
Visit our Store:10% of your purchase price is donated to the trail organization of your choice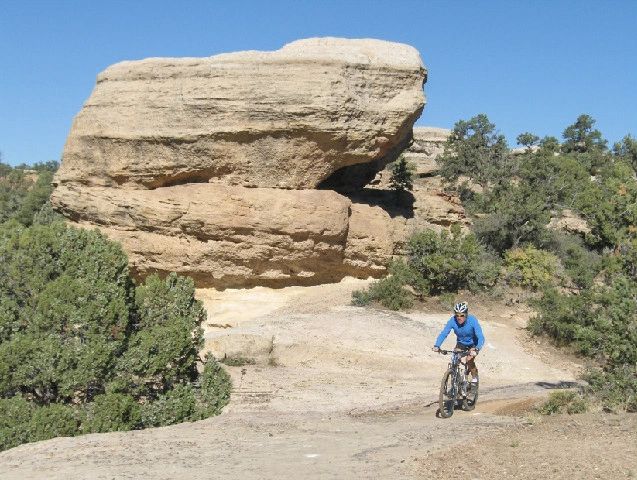 Clyve from Down Under

Camping:
One of the great things about this area is that there's free camping at the trailhead. Leave no trace and use existing fire rings. For fires, I like to use a duraflame log as my base log as it will burn everything you put on it 100% leaving just dust instead of half burnt charred logs that ad up over time from successive campers.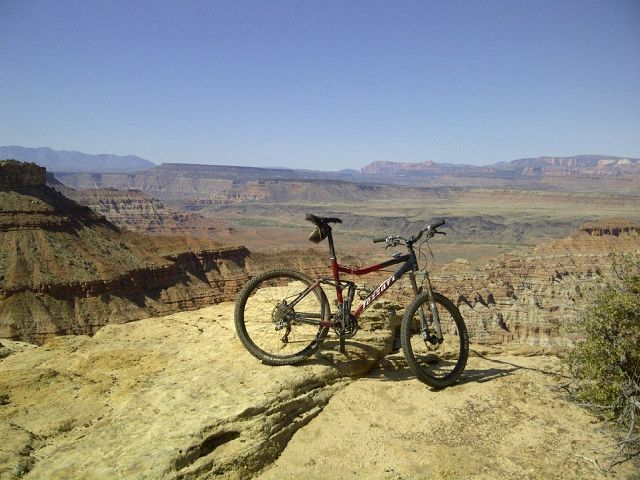 Ghost Rider
Getting There:
Gooseberry Mesa is about a 30 minute drive from St.George. Have fun! and Ride Safe!